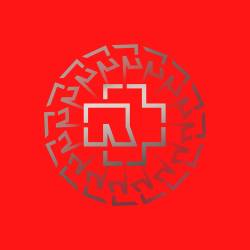 Mar 27, 2020
1.

Du riechst so gut


Scal Remix

4:46

2.

Rammstein in the house


The Timewriter Remix

6:25

3.

Du riechst so gut '98

4:25

4.

Du riechst so gut


Remix by Faith No More

1:58

5.

Du riechst so gut


Remix by Günter Schulz & Hiwatt Marshall

4:06

6.

Du riechst so gut


Remix by Sascha Konietzko

4:47

7.

Du riechst so gut


Remix by Olav Bruhn

4:45

8.

Du riechst so gut


Remix by Sascha Moser

3:53

9.

Du riechst so gut


Remix by Jacob Hellner & Marc Stagg

4:34

10.

Du riechst so gut


Migräne remix by Günter Schulz

5:17

11.

Rammstein


Eskimos & Egypt Radio Edit

3:41

12.

Rammstein


Eskimos & Egypt Instrumental Edit

3:29

13.

Engel


Extended Version

4:34

14.

Feuerräder


Demo Version 1994

4:47

15.

Wilder Wein


Demo Version 1994

5:41

16.

Du hast


Remix by Jacob Hellner

6:43

17.

Du hast


Remix by Clawfinger

5:24

18.

Stripped


Psilonaut Mix by Johan Edlund

4:28

19.

Stripped


Heavy Mental Mix by Charlie Clouser

5:13

20.

Stripped


Tribute to Düsseldorf Mix by Charlie Clouser

5:10

21.

Stripped


FKK Mix by Günter Schulz

4:36

22.

Sonne


Clawfinger K.O. Remix

4:09

23.

Sonne


Clawfinger T.K.O. Remix

5:49

24.

Sonne


Instrumental

4:32

25.

Links 2-3-4


Clawfinger Geradeaus Remix

4:28

26.

Links 2-3-4


Westbam Technolectro Mix

5:57

27.

Links 2-3-4


Westbam Hard Rock Cafe Bonus Mix

3:43

28.

Ich will


Westbam Mix

6:20

29.

Ich will


Paul Van Dyk Mix

6:13

30.

Pet Sematary


Live

6:32

31.

Mutter


Sono's Incubator Mix

7:22

32.

Feuer frei!


Rammstein vs. Junkie XL Remix

4:10

33.

Feuer frei!


Rammstein Remix 130

3:44

34.

Feuer frei!


Rammstein Remix 95

3:34

35.

Mein Teil


You Are What You Eat Edit Remix by Pet Shop Boys

4:07

36.

Mein Teil


The Return To New York Buffet Mix by Arthur Baker

7:22

37.

Mein Teil


There Are No Guitars On This Mix by Pet Shop Boys

7:19

38.

Amerika (English Version)

3:41

39.

Amerika


Digital Hardcore Mix by Alec Empire

3:49

40.

Amerika


Western-Remix by Olsen Involtini

3:14

41.

Amerika


Andy Panthen & Mat Diaz's Clubmix

4:05

42.

Amerika


Electro Ghetto Remix by Bushido & Ilan

4:31

43.

Amerika


Jam & Spoon So Kann's Gehen Mix

7:31

44.

Ohne dich


Remix by Laibach feat. Mina Harker

3:58

45.

Ohne dich


Sacred Mix by Sven Helbig

4:33

46.

Ohne dich


Schiller Remix

5:22

47.

Ohne dich


Under Byen Remix

5:47

48.

Ohne dich


Beta Version

4:21

49.

Keine Lust


Remix No. 1 by Clawfinger

4:36

50.

Keine Lust


The Psychosonic Remix by DJ Drug

5:01

51.

Keine Lust


Bozz Remix by Azad

3:51

52.

Keine Lust


Jazz Remix by Clawfinger

4:11

53.

Keine Lust


Black Strobe Remix

7:07

54.

Keine Lust


Curve Remix by Front 242

3:38

55.

Keine Lust


Ich zähl die Fliegen Remix by Krieger

3:30

56.

Benzin


Combustion Remix by Meshuggah

5:05

57.

Benzin


Smallstars Remix by Ad-Rock

3:43

58.

Benzin


Kerosinii Remix by Apocalyptica

3:49

59.

Rosenrot


The Tweaker Remix by Chris Vrenna

4:34

60.

Rosenrot


Northern Lite Remix

4:45

61.

Rosenrot


3AM At Cosey Remix by Jagz Kooner

4:50

62.

Mann gegen Mann


Popular Music Mix by Vince Clarke

4:06

63.

Pussy


Lick It Remix by Scooter

4:53

64.

Rammlied


Rammin' The Steins Remix by Devin Townsend

5:06

65.

Ich tu dir weh


Smallboy Remix By Jochen Schmalbach

6:41

66.

Haifisch


Haiswing Remix By Olsen Involtini

3:41

67.

Haifisch


Remix by Hurts

3:45

68.

Haifisch


Remix by Schwefelgelb

4:25

69.

Mein Herz brennt


Video Edit

4:18

70.

Mein Herz brennt


Boys Noize Rmx

5:00

71.

Mein Herz brennt (Piano Version)


Instrumental

4:31

72.

Mein Land


Mogwai Mix

4:30
Remixes is a digital compilation released on March 27, 2020 on streaming platforms. It includes 72 remixes or alternative versions from Rammstein's singles that are not present on the compilation Raritäten (1992-2014). Only covers versions, single edits and Alter Mann (Special Version) from Das Modell are omitted.

Nothing extraordinary about this compilation; it's there to complete the digital discography of the band. But if you never did, you should listen to the instrumental version of Sonne, beta version of Ohne dich, and live version of Pet Sematary recorded during the Mutter tour with Flake on vocals. Clawfinger, Laibach or Meshuggah's remixes are also interesting.
The only available edition is the digital edition.
Remixes has been released on March 27, 2020 in all countries where Rammstein is distributed on streaming platforms.
Back to top