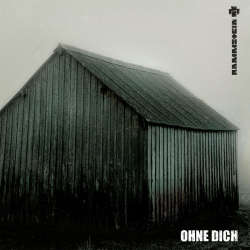 Nov 22, 2004
1.

Ohne dich

4:32

2.

Ohne dich


Mina Harker's Version by Laibach

4:09

3.

Ohne dich


Sacred Mix by Sven Helbig

4:34

4.

Ohne dich


Schiller Mix

5:22

5.

Ohne dich


Under Byen Remix

5:48

6.

Ohne dich


Beta Version

4:23
Music & lyrics by Rammstein: Christoph "Doom" Schneider, Doktor Christian Lorenz, Till Lindemann, Paul Landers, Richard Z. Kruspe, Oliver Riedel

Photography by Frédéric Batier
Design and inner sleeve photography by Plantage*

All songs published by BMG Music Publishing (local companies).
All rights for the world by Musik-Edition Discoton GmbH/ BMG Germany (GEMA).
All rights for the US O/B/O Musik-Edition Discoton Admin. By BMG Songs, Inc. (ASCAP).

Rammstein on the net www.rammstein.de // www.rammstein.com
Management: Emanuel Fialik & Pilgrim Management GmbH

LC01846 (P) & (C) 2004 Universal Music Domestic Division, a division of Universal Music GmbH / Germany
All rights reserved. Unauthorized copying, reproduction, hiring, lending, public performance and broadcasting prohibited.
Back to top