Richard Zven Kruspe's equipment

Guitars (studio & live)
ESP RZK-I
Richard owns since 2005 an ESP signature guitar. The first version is available in "Titanium" finish and then in the 2009 Musikmesse in Frankfurt are presented two new colors, "Olympic White" and "Satin Black". It is used in drop C during the Reise, Reise tour, then in standard thuning, drop C or drop D sur le LIFAD tour.



Since 2010, the RZK-I has a new "Burnt" finish.

Specifications
Construction Type
Solid body
Neck construction
Set in neck
Strings
6
Frets
24 Xtra-Jumbo
Scale Length
25,5" / 64,8cm
Body
Alder
Top
Maple
Fret board
Rosewood
Fretboard Inlays
Cross inlays
Pickup
H-H, 2x Humbucker
Pickup Bridge
EMG 81
Pick up selecter
3-way toggle
Controls
1x volume
Nut
Floyd Rose Locking, R2
Bridge
Floyd Rose Style
Hardware
Gotoh Deluxe in Chrome
ESP RZK-II
The RZK-II marks the revival of the Richard signatures. Only the "Burnt" finish is marketed, but Richard has a "Titanium" finish that can be seen in the Pussy video.

Specifications are the same as those of RZK-I but the scale has a length of 24,76" instead of 25,5".
Gibson J200
Richard uses this acoustic guitar only in studio.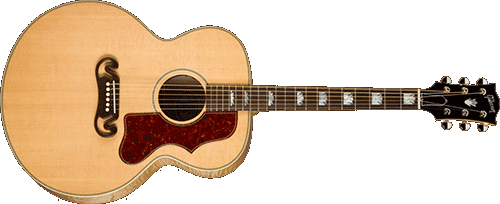 Live equipment
Richard uses a Shure Super 55 Deluxe microphone mounted on a telescopic leg which getting up or down with a pedal.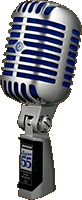 Richard's sound engineer, Lutz Buch, describes on this video the gear used by Richard during the LIFAD tour.
Studio equipment
| Equipment type | Brand |
| --- | --- |
| Amp heads | Mesa Boogie Dual Rectifiers Pre 500 |
| Pre-amp | Triaxis |
| Power amp | Mesa Boogie 295 Simulclass Stereo Power Amp |
| Effects processor | Eventide Eclipse |
| Microphones | Telefunken U47 ; Neumann M149 |
| Microphone pre-amp | 1081 Neve |
| Re-amp | MW1 |
| Speakers | Mesa Boogie Rectifier |
| Cables | Sommercable |
| Strings | SIT strings ; Dean Markley |
Richard created in 2010 with Native Instruments an amp simulation software, which creates a sound close to his. Richard uses Rammfire to record his demos.
Old Equipment
You can click on the links to see the guitars without leaving the page.
Guitars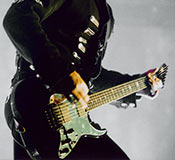 Microphones
Keyboards
On Bück dich, Richard used a Roland PC-200MKII.
During the Made In Germany tour, he uses an Alesis QX49 keyboard to launch the samples of the Bück dich introduction.
Back to top