June 12, 2016 concert
Download Festival, Paris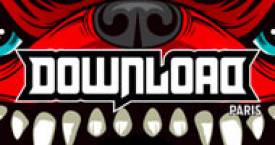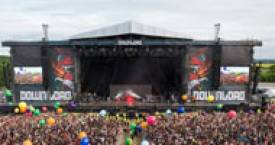 Concert type

Festival

Country

France

City

Venue

Event

Tour

Capacity

60,000

Heure

10:00pm

Ticket prices

€66
Till started singing the last chorus of Ramm 4 too soon. He had to sing it twice to make up for that mistake;
The band was very hesitant to use the explosive belt effect, as they wondered if it would offend the audience, due to the 2015 Paris attacks. They decided at the last moment to keep it, but they chose to display a "Pray for Paris" logo on the big screens;
During Stripped, one of the motorized lights almost fell out. During the second verse, Paul went to check if everything was okay.
Frühling in Paris was played as a bonus
1.

2.

3.

4.

5.

6.

7.

8.

9.

10.

11.

12.

13.

14.
---
15.

16.

17.
---
18.
* Some German concerts from the years 1994 and 1995 remain unknown or have an imprecise date. Therefore, this number may not be absolutely accurate.
Album
Times played
Mutter
5
expand

Feuer frei! : 1
Ich will : 1
Links 2-3-4 : 1
Mein Herz brennt : 1
Sonne : 1

Reise, Reise
3
expand

Amerika : 1
Keine Lust : 1
Reise, Reise : 1

Autres
3
expand

Halleluja : 1
Ramm 4 : 1
Stripped : 1

Sehnsucht
2
expand
Herzeleid
2
expand

Du riechst so gut : 1
Seemann : 1

Liebe ist für alle da
2
expand

Frühling in Paris : 1
Ich tu dir weh : 1

Rosenrot
1
expand
Total
18
Back to top